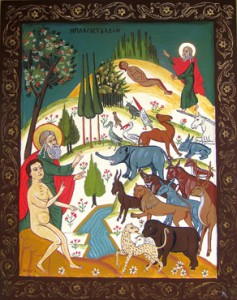 This icon originates from the Church of the Nativity in Arbanassi and depicts the creation of Adam in the top right-hand corner. Below it, Adam is shown naming the various animals.
It is a unique icon depicting animals which do not exist in the real world.
The edges are beautifully decorated with gold assist.
Size: 29 x 35 cm. ●